Swiss born

Jayne Cloutier

is an amazing surfer who learned surfing from old time Waikiki beach boy legend "Kimo Makua". Kimo walked her down the aisle at Jayne and Albert's wedding.

Jayne functions as Director, Art Director, Assistant Camera, Still Photographer, and website designer. She is a published author, who had received wide-spread acclaim on her autobiographical book, "Life is Beautiful, No Matter What". If we listed all her talents it would take up the entire page.

She shares two Persian cats and Chihuahua-Fox Terrier with Albert. Jayne is the proud owner of two 10'0" surfboards and can be found at Canoe's Break most mornings with the rest of the Waikiki Dawn Patrol.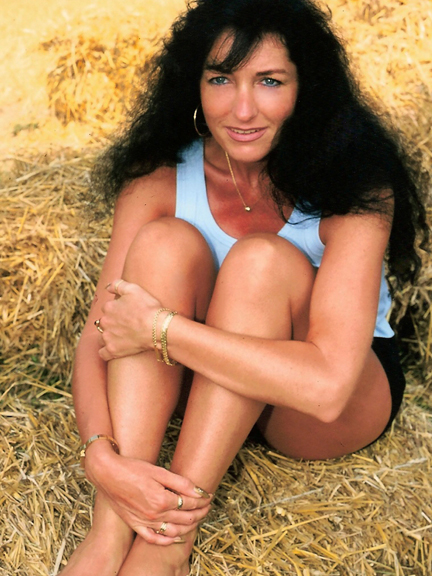 Albert Cloutier

has won high praise and recognition for his contribution to the independent film industry. Some of his achievements include being nominated for best documentary at The Bare Bones Film Festival, Winner at The Honolulu Film Award, Mulitiple wins at The Accolade Awards, Winner at The Indie Fest, Green Apple Award Winner at the Green Lifestyle Film Festival, and many other kudos too numerous to mention. His commercial footage has appeared on WE Channel Network, The Discovery Channel, and on local Hawaii televison.

Founder of World Class Productions LLC, a complete digital production company head-quartered in Honolulu, Albert, along with his wife Jayne, produce Commercials, Viral Media, Music Videos, and Independent Films. Together they over-see every aspect of pre-production, production, and post.

As Writer, Director, Cinematographer, and Editor, Albert says he is really just indulging his penchant for spinning yarns and telling stories, a trait he blames on boyhood camping trips around the campfire. Or maybe to getting caught too many times sneaking out of class without a hall-pass at high school...

Albert was born and raised in New Hampshire. He spent 20 years in Texas, kayak fishing in the Gulf of Mexico quite successfully, and riding horses very poorly. Happily he no longer walks with a cane and seldom smells like dead fish.